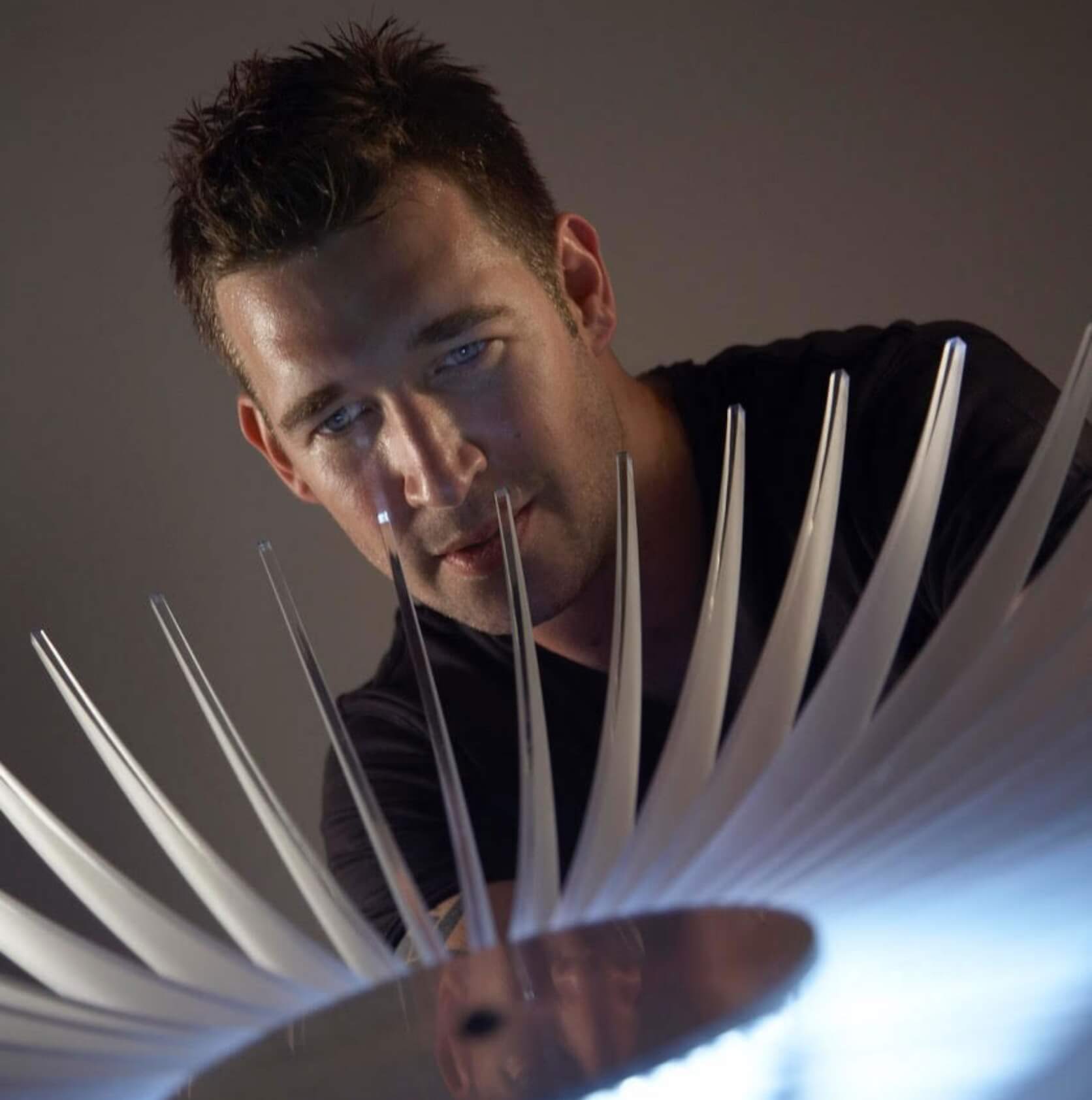 Tempus started out as an idea to create one item that could work as a tool to introduce new clients to the beauty and quality of the lighting creations of artist and designer Ben Rousseau, that perfectly defined his ethos and passion since setting up his studio Rousseau Design, back in 2001.
The personal brief was to create a singular piece that demonstrated his love of uniform repeating geometries, had an aura of something ready to shape the future, yet have the functionality required for everyday modern life.
Using sustainable as possible locally sourced materials, and the precision machines that have defined his work, it needed to bring together the technology and beauty behind digitally controlled lighting with a selection of cutting edge materials that compliment current environments.
Tempus was born.
A time piece ready to change the future of how we view time.
Without numbers or hands, Tempus beautifully presents the time across 12 hours in real time, using a building pattern of light. A signature set of perimeters using 132 channels of illuminating segments over three hypnotic, uniform arrangements. 12 segments for the hours, 60 segments for the minutes and 60 segments for the seconds.
Appreciate time in a new light.