Classic Edition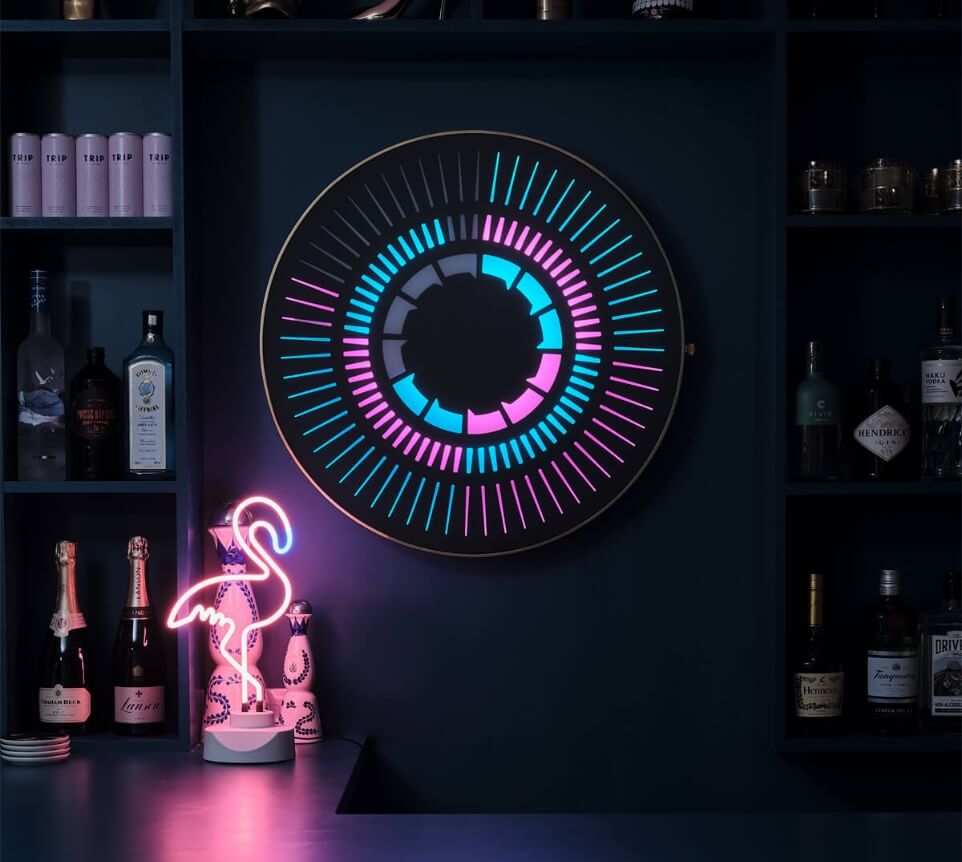 The Classic is our original, iconic Tempus timepiece, created in the timeless colour combination of black and gold. The dark fascia allows the mesmerising light patterns to stand out to their fullest potential, while full control of the light colours allows you to customise your Tempus to suit any interior location.
Designed in frosted graphite glass with brass finished brushed aluminium frame.
Dimensions: 610 mm x 610 mm x 50 mm
The lighting effect in all our timepieces is entirely programmable, allowing you to choose the colouring that reflects your individual styling requirements.
Time and light patterns / colours are all easily adjustable remotely via bluetooth on your personal  Tempus profile available for both Apple and Android.
Designed and sustainably produced in Great Britain.
For glass and frame options along with more details on placing an order please
contact us.